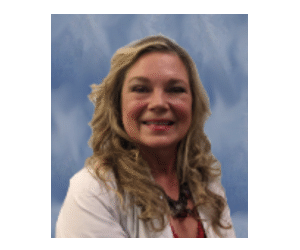 Michelle Camarata, PT, MHA, Cert MDT, Cert DN
earned her Bachelor's degree in Physical Therapy from Louisiana State University Medical Center followed by a Master's degree in Health Administration from Western Connecticut State University. With over 35 years of experience as a physical therapist specializing in orthopedic/sports medicine/spine manual therapy, she is dedicated to her career. Her focus is continued emphasis on increasing her clinical skills and knowledge to benefit patient clinical outcomes.

She was one of the first physical therapists in the United States to become certified in the McKenzie Mechanical Diagnosis and Therapy technique. The McKenzie technique is a scientifically proven assessment process that successfully helps patients with neck, back and extremity problems.

Early in her career, Michelle practiced at the renowned Hughston Orthopedic Clinic in Columbus, Georgia. While at the Hughston Clinic, she became proficient in the Dutch Manual Therapy technique which focuses on sacroiliac and pelvic pathology. Michelle is one of the few physical therapists in the country formally trained in this program and she has since mentored many physical therapists to become skilled in this technique.

Michelle has been certified in Dry Needling since 2009, a therapeutic method that has been shown to optimize healing processes in order to reduce pain and improve function. She is well recognized for her excellence and skill in physical therapy.

Michelle qualified for the 1980 Canadian Olympic gymnastics team and received a full athletic scholarship for gymnastics at Louisiana State University. In her spare time, she enjoys working out, hiking, paddleboarding and RV camping. She is also active in canine rescue, focusing on fostering the medical needs of puppies and adult dogs.