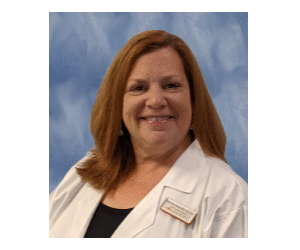 Elizabeth (Edye) Nechmad, MS CCC-SLP
earned her Master's Degree in Speech Language Pathology from Vanderbilt University and received her Certificate of Clinical Competence from the American Speech Language Hearing Association (ASHA) following a one year Clinical Fellowship working as an inpatient speech-language rehabilitation specialist. She received her Bachelor's of Science in Communications Sciences and Disorders from the University of Florida. Edye has also been part of the faculty at the Georgia State University as a Clinical Supervisor in the Speech, Language and Hearing clinic where she supervised, coached and mentored graduate students in speech language pathology.

Edye has extensive experience working with the adult population following neurological events and chronic illnesses. These include patients who have experienced strokes, Parkinson's Disease, Alzheimer's Disease, Dementia and other chronic illness that effects their ability to communicate effectively. Common diagnoses that Edye has treated include, but are not limited to, Aphasia (Expressive, Receptive, Global), Cognitive impairments, Memory and Retrieval difficulties, Anomia, Apraxia (Verbal), Dysarthria, Voice disorders, Pragmatic difficulties, Executive Function challenges and Dysphagia. Throughout her career, Edye has worked with adults of all ages in inpatient rehabilitation (the Shepherd Center), outpatient rehabilitation, acute care settings (Piedmont Hospital) and skilled nursing facilities.

Edye has also worked with children, ranging in age from toddlers to teens. She was able to bring her experience in the adult therapy world, to the pediatric world, treating developmental communication and speech disorders, learning differences, oral motor impairments and voice impairments.

Edye has worked both in the U.S. and abroad. She brings her international and bilingual experience to her therapy practice by prioritizing her clients' ability to communicate effectively regardless of their age, stage or level of impairment. Helping people improve their ability to communicate is her passion.

Edye lives with her husband in Dunwoody, GA and has two young-adult daughters. She and her family love traveling, finding new and delicious places to eat and sports of all kinds, particularly college sports, though they root for opposing teams (Go Gators! Go Jackets! Go Dawgs!).